Welcome to Re-Connect My Life, Inc.
Re-Connect My Life is a private counseling practice with our office located in Flint, Michigan. However, we do service the State of Michigan for Counseling and the International for Life Coaching. We provide services for children, adolescents, and adults.
Our team believes that each person is unique. Therefore, various therapeutic approaches are necessary to effectively meet your treatment needs.
Our goal is to provide a safe, non-judgmental environment to help you feel comfortable collaborating within the therapeutic relationship. We help you to identify issues, develop a plan of action, and then implement that plan.
Today you are one step closer to a new you where you feel empowered and on a positive path to growth and well-being. In our practice we infuse creativity in counseling by using play, art, meditation, relaxation, music, and writing in therapy. It's almost like a spa for the mind.
We look forward to serving you!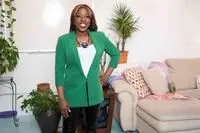 Shuntai Allen-Bey (Walker), M.A., L.P.C., N.C.C.
CEO Re-Connect My Life