Teletherapy is an option used by many who have a hard time coming into an office setting. Re-Connect My Life, Inc. uses a secure medical-based service to easily communicate with those that need the distance, whether that is due to a pandemic or other reasons. Doxy.me acts allows clients to check-in and their therapist will be with them as soon as possible. Each therapist has a dedicated site making it simple to attend each session with ease.
Shuntai Walker, L.P.C., N.C.C.
Start a telemedicine call with

Shuntai Walker, L.P.C., N.C.C. is a National Certified Counselor specializing in forgiveness, trauma, anxiety, depression and sex therapy for individual and couples. Shuntai believes that each client is unique. Therefore, various therapeutic approaches are necessary to effectively meet clients' treatment needs. Shuntai provides counseling services to adolescents, couples, families, and individuals of all ethnicities. Her goal is to provide a safe, non-judgmental environment to help clients comfortably collaborate within the therapeutic relationship so that they are able to identify issues, develop a plan of action, and then implement that plan. Shuntai Walker is a member of the American Counseling Association (ACA) and the American Association of Sexuality Educators, Counselors and Therapist (AASECT)
Meet our Team Members:
Yolanda Griffin , M.A., L.L.P.C.
810) 515-1931 Ext. 708
Yolanda Griffin is a master's level Clinicians who specializes in anxiety, couple's issues, depression, and trauma. Emotional pain and struggle are part of being human. It is often how we respond to that struggle that determines our future life satisfaction. Yolanda believes everyone can gain the tools to rebuild what has been broken or shattered and she focuses on creating an environment where each client's unique individual qualities, background, and values are respected and honored in order to support their emotional recovery.
Omni Odum, M.S., L.L.P.C., Marriage & Family Therapy
(810) 515-1931 Ext. 703
Omni is Master's level therapist specializing in working with couples, families and children ages 7-18. Omni also works with individuals who are suffering from anxiety, depression, traumas, and serious life changing events. Omni's specialty is building rapport with her clients by using her gentle and authentic communication style. Omni has worked with clients from all walks of life, and strives to make sessions a safe space for all her clients. Omni implements the use of major systemic techniques to help clients facilitate change in their lives. Each session is tailored to that client's needs, and focuses on goal oriented, and solution focused interaction.
"A little encouragement goes along way, and I like to remind my clients that progress, not perfection is the key to maintaining a healthy approach to change" ~ Omni O
Vernell Webb, Jr. M.S.W., L.L.M.S.W.
(810) 515-1931 Ext. 704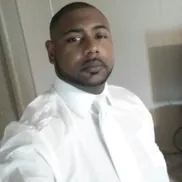 Vernell is a Master's Level Clinical Social Worker who specializes in adolescents, couples, the LGBTQ+ community, victims of trauma, depression, anxiety, chronic disease, and other mental health disorders. Vernell obtained his Bachelor of Psychology from Rochester University and his Master of Social Work from Walden University in Clinical Social Work. Vernell is currently pursuing a Doctorate in Social Work with a concentration in Clinical Expertise.
Vernell believes in using a holistic, client-centered approach to empower the client to make the changes they desire in their life. Vernell feels that one way to accomplish this goal is to first build a strong rapport with the clients he encounters. Vernell's therapy style comes from a place of providing judgment-free therapy and tailors the therapeutic treatment plan to fit the needs of each specific client. Vernell understands that making the decision to seek therapy is a huge step for anyone and the number one goal of his therapy techniques is to work with the client to improve their lives for the better.
Johnell Allen-Bey, Life Coach
(810) 515-1931 Ext. 702
Johnell Allen-Bey is a Life Coach, relationship expert and an expert contributor on the subjects of incarceration, returning citizens, anger management and relationships. He is a Co-host of "She Say… He Say" , a social media show about relationships and life.

Mr. Allen-Bey self-describes himself as a leader amongst men. He is a son, father, and grandfather. He served 29 years in prison, but he never allowed incarceration to diminish his ability to improve himself and the ability to serve others. He is a passionate advocate for fighting against injustices. He prides himself as a voice of the voiceless.
Johnell's motto is "You'll never be greater later." Therefore, while incarcerated he founded the first college dormitory in the Jackson Cooper Street Facility for inmates attending college in prison. He created mentor tutoring programs for inmates seeking their GED. The program boasts a 95% success rate. He became a scholar-writer for the State of Michigan through Jackson College.
Johnell is a graduate of Spring Arbor University with a B.S. in Behavioral Science. He received an Associates Degree from Jackson College. He enjoys Michigan football, loves music, and spending quality time with family and friends.


Shirley Ruth Lea-Lawson, M.S., L.L.P.C.
(810) 515-1931 Ext. 711
Sherrell Wilson, L.P.C., N.C.C.
(810) 515-1931 Ext. 709

"You cannot always control what goes on outside. But you can always control what goes on inside." Are you allowing trauma, anxiety, and stress to disrupt your inside world? Trauma can change your view of your life and yourself. Stress and anxiety can shorten your lifespan. I am passionate about helping my clients, who include children, adults, families and couples, build upon their strengths so they can remove any barriers that keep them from feeling peaceful, complete, and safe.

I know that no single approach is right for every individual, so I utilize several different theoretical approaches to ensure that client's needs are being met. My educational background includes a M.A. in Professional Counseling from Central Michigan University. I have experience working with individuals with various unrest including PTSD, depression, Anxiety Disorders, Adjustment Disorder, ADHD, grief and loss, Bipolar Disorders, and abuse.